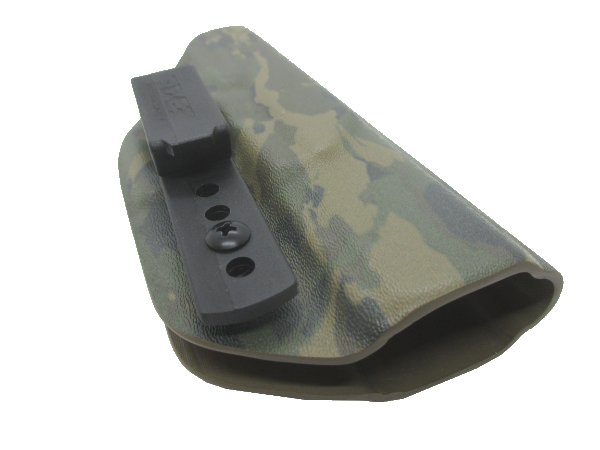 Carry & Conceal with Confidence
Edge Custom Carry's Tuckable Inside the Waist Band holster has adjustable retention and ideal for everyday carry.
The adjustable cant makes it easy to wear, even in a sitting position.  It comes standard with a 1.5″ nylon injected J-clip.  The holster is ambidextrous and additional C-clips can be ordered.
Customise your holster now