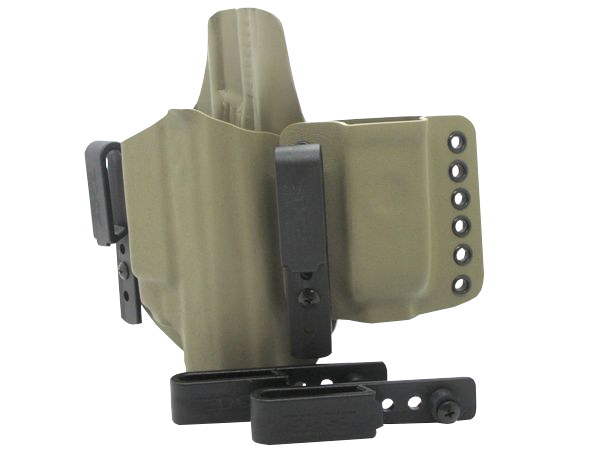 Carry & Conceal with Confidence
Edge Custom Carry's Rambler is a holster and mag carrier that can easily be adjusted to carry Appendix Inside Waist Band, Inside Waist Band & Outside Waist Band.
It has adjustable cant, adjustable riding height and even the curvature can be adjusted to fit different body types.  It comes standard with 1.5″ J-clips for AIWB and IWB wear.  Additional closed loops can be bought to wear the holster OWB.  C-clips can also be ordered to use with this holster. 
This holster is also available as a light bearing holster.
Customise your holster now